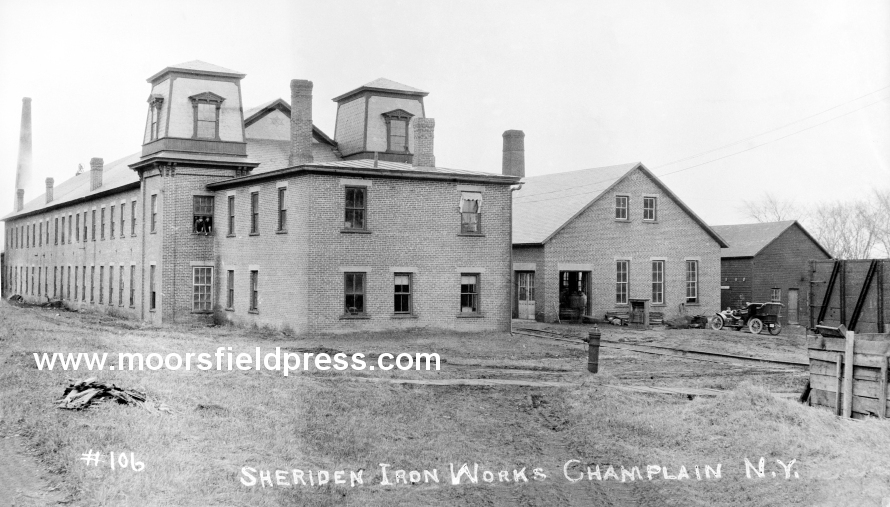 A History of the Iron Industry in Champlain, New York
from the
Champlain Agricultural Works
to the
Sheridan Iron Works




The Town of Champlain has always been a major industrial hub in Clinton County. In its first 100 years since it was founded by Pliny Moore in 1788, the Great Chazy River and Corbeau Creek powered dozens of sawmills, grist mills and flax mills. Between the 1820s and 1840s, the roots of the iron industry were planted. At the same time, boat building commenced along the Great Chazy River.

The most enduring industry in Champlain was the foundry business. Two iron foundries were established in the Village of Champlain - the Champlain Agricultural Works in 1820 and a small iron foundry in 1840 that eventually evolved into the Sheridan Iron Works/Harris Graphics after many ownership and name changes. The Champlain Agricultural Works was in existence for about 90 years and the foundry that became Sheridan was in existence for almost 150 years. Very few companies in the United States today can claim a 150 year existence. This is the story of Champlainís enduring foundry businesses.