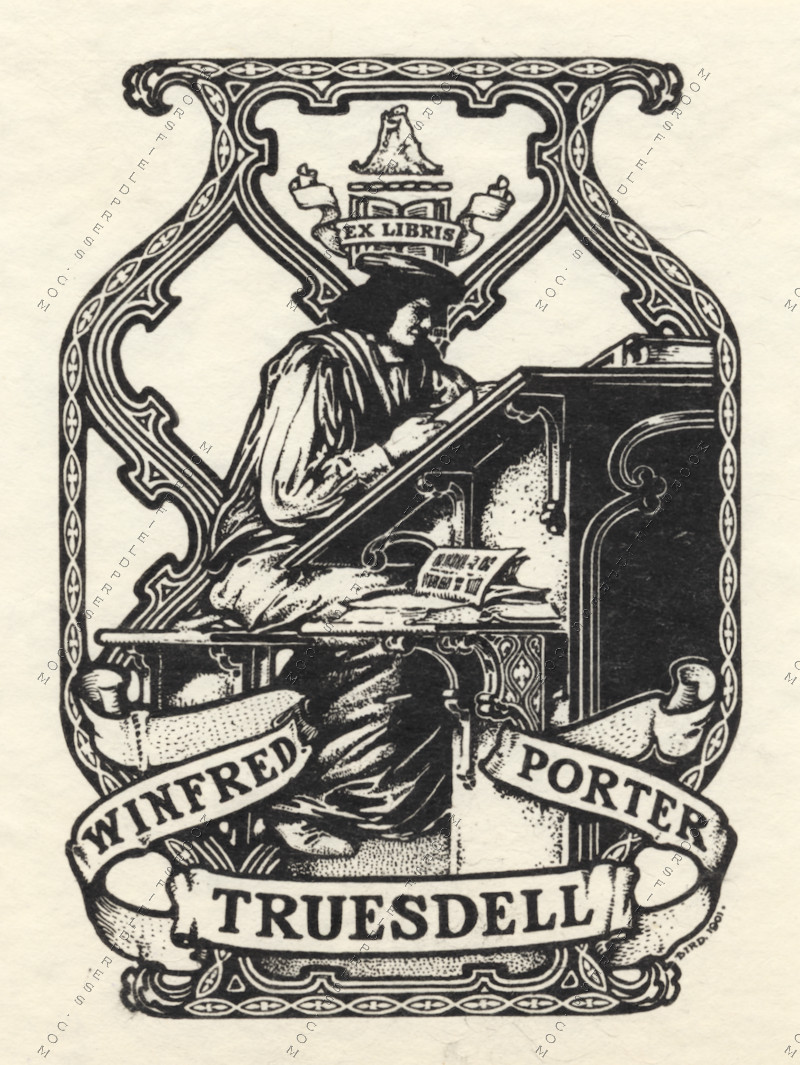 Book Plates and Book Plate Booklets
Printed by
Winfred Porter Truesdell
and the
Troutsdale Press

by David Patrick
What is a "book plate?" It is essentially a printed label that the owner of a book would use to indicate to others, especially if the book was loaned, who the book belonged to. Instead of writing the name of the book owner in the book, book owners could easily paste a printed label in the book with their name on it. The book plate evolved over time to encompass elaborate designs.

The Massachusetts Historical Society gives a more detailed description of a book plate:


"Bookplates, sometimes called Ex Libris, have a long and interesting history. Initially a tool to identify the owner of a book and to prevent theft (or ensure safe return) of valuable property, bookplates evolved from mere identification into tiny works of art and reflections of the owner's personality and aspirations......Also quite common are simple labels with the owner's name, sometimes enclosed in a border of engraving or type ornaments. Around the turn of the last century, bookplate design became much more creative and personal, with designers creating plates that reflected the interests of their clients—homes, pets, hobbies, portraits. In this period, many of the bookplates never made it into books, but instead were collected and traded among fellow enthusiasts. The collecting and trading of bookplates reached its peak between the 1880s and 1950s...." [http://www.masshist.org/collection-guides/view/fao0009]



Winfred Porter Truesdell was an art connoisseur at an early age. By 1900, at the age of 23, his passion was in the art of collecting book plates. He was married by this time and his wife Amy also had an interest in book plates.

Truesdell contributed articles to national and international magazines devoted to book plate collecting and an editor in England noted the high quality of his collection. Between the years 1902 and 1908, he is mentioned numerous times in the periodical "Journal of the Ex Libris Society." Truesdell also wrote a long article on German book plates in "The Cornhill Booklet," published in Boston in 1904.

Many of the biggest collectors of book plates in America resided near Boston. A 1907 article, titled "The Bostonian and his Book Plate," published in England, mentioned Truesdell as a major collector of book plates. It is not known if Truesdell's collection still exists.

"Of all the cities of America, the love of bookplates is most deeply rooted in Boston. Not only are the individual possessors of book-plates most numerous here, but many Boston artists devote considerable time to the production of new plates, and four of the largest collections in America are held in this vicinity. These collections belong to Dr. C.E. Clark, of Lynn; Frederick J. Libby; Henry S. Roe and W. Porter Truesdell, of Boston.... Mr. Truesdell has in the neighbourhood of Boston 5,000 bookplates in his collection, one of them being of a King of Spain, and many have once been the property of celebrities of Europe or Great Britain." [Ex Libris Journal, V17, 1908]



Between 1902 and 1907, Truesdell printed a number of booklets using his Troutsdale Press to showcase the work of famous book plate artists. They include books for Edward Edwards (1903), Amy M. Sacker (1903), Herbert Gregson (1903), Ralph Fletcher Seymour (1903), Adrian J. Iorio (1903), Frederick Arthur Jacobson (1903), Ludvig Sandoe Ipsen (1904), Elisha Brown Bird (1904 & 1907), Frank Chouteau Brown (1905), Hugh and Margaret Eaton (1905), Frederick Garrison Hall (1905), David McNeely Stauffer (1905), J. Winfred Spenceley (1905), Herbert Gregson (1907), Theodore Brown Hapgood (1907) and Louis Rhead (1907) Some of his work is shown below. The artist usually made one or two book plates for Truesdell to print in his book.

A 1913 publication gave a summary of Truesdell's book plate printing projects previously described:


Between 1903 and 1907 there were published in Boston a series of twelve beautifully printed and attractive brochures dealing with the work of modern American book-plate designers such as Bird, Gregson, Ipsen and others. These booklets were published through the instrumentality of that eccentric genius, W.P. Truesdell, and are an honor to his taste as a printer and to the "Troutsdale Press."

This series has been matched in England by a series of six brochures published by Schulze and dealing with the works of such modern designers as Nelson, Vinycomb, and others. Like Mr. Truesdell the English publishers have driven successfully for artistic excellence. [The Biblio, March 1913, Vol. 1, No. 1]



Truesdell's first wife Amy also had an interest in book plates and may have designed some for herself. Renowned artists E.B. Bird and Jay Chambers made book plates for her and they are now found in books of the time and in several collections around the world. Another artist made a book plate for Truesdell's second wife, Edythe Gettys Truesdell, in 1926.

After 1907, Truesdell's interests in book plates appears to have waned. He was now interested in a similar field: engraving and lithography. See the web page that showcases his printed books on famous artist-engravers.

Also see: "The Rise of the Book-Plate" by W.G. Bowdoin, 1901, for more information on the book plate.

The Wikipedia website also has a good summary of the history of book plates.

-------------
(The above image of Truesdell is owned by the website author. It is a sketch made by William Oberhardt in 1921 for an article in the Print Connoisseur periodical. This copy is signed by Oberhardt and Truesdell. It was given to Malcolm McLellan and then his daughter).

---


"The Book-Plates of Ludvig Sandoe Ipsen"
1904


Elisha Brown Bird and his Book Plates
1904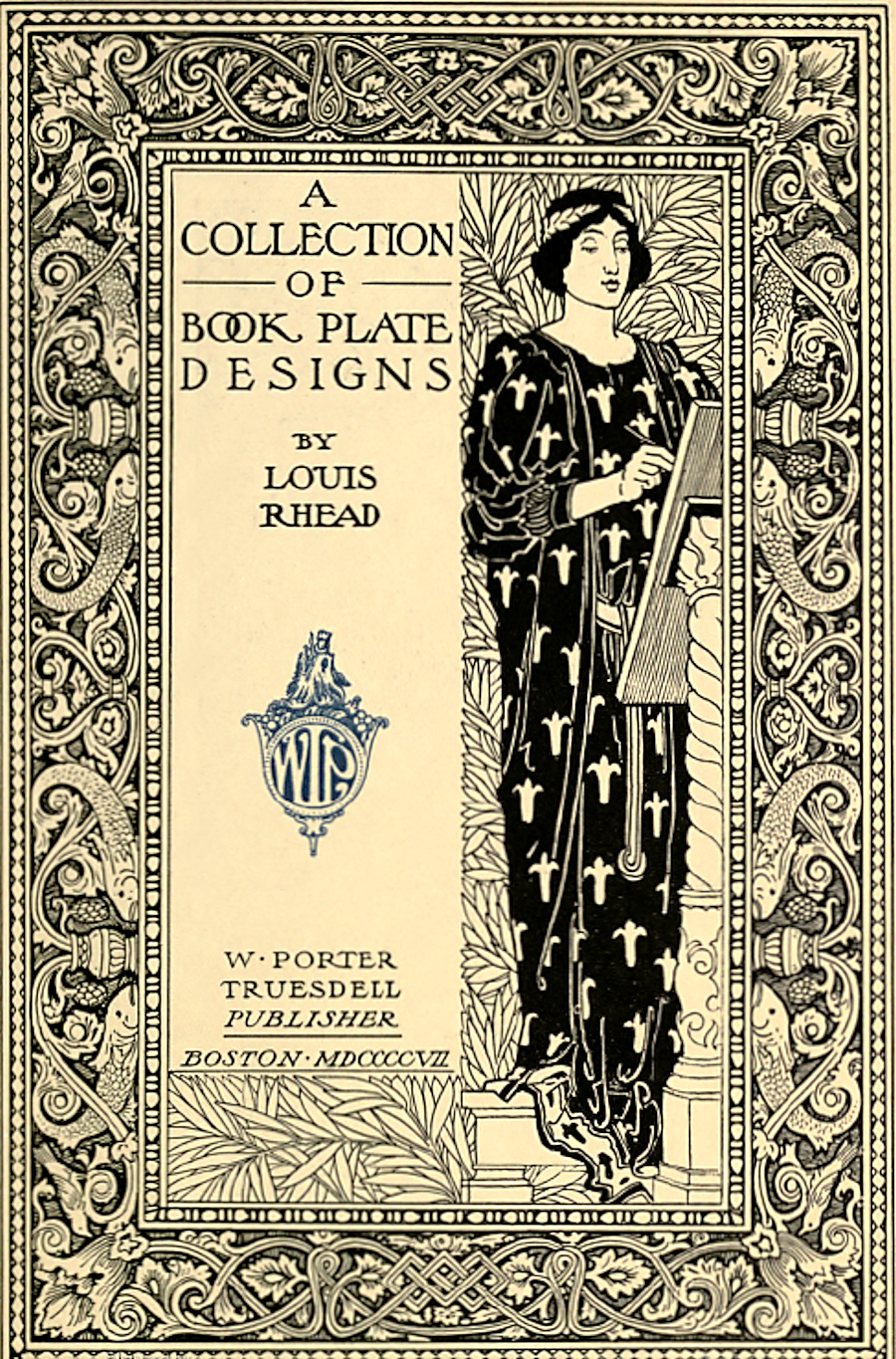 "A Collection of Book Plate Designs"
by Louis Rhead
1907

"Winfred Porter Truesdell has announced the publication of books on the bookplate designs of Lewis Rhead and Herbert Gregson. Each book contains twenty-five illustrations, and both are published in limited editions." [The Bookplate Booklet, 1906-08]

---


Amy Ivers Truesdell Book Plates
First Wife of Winfred Porter Truesdell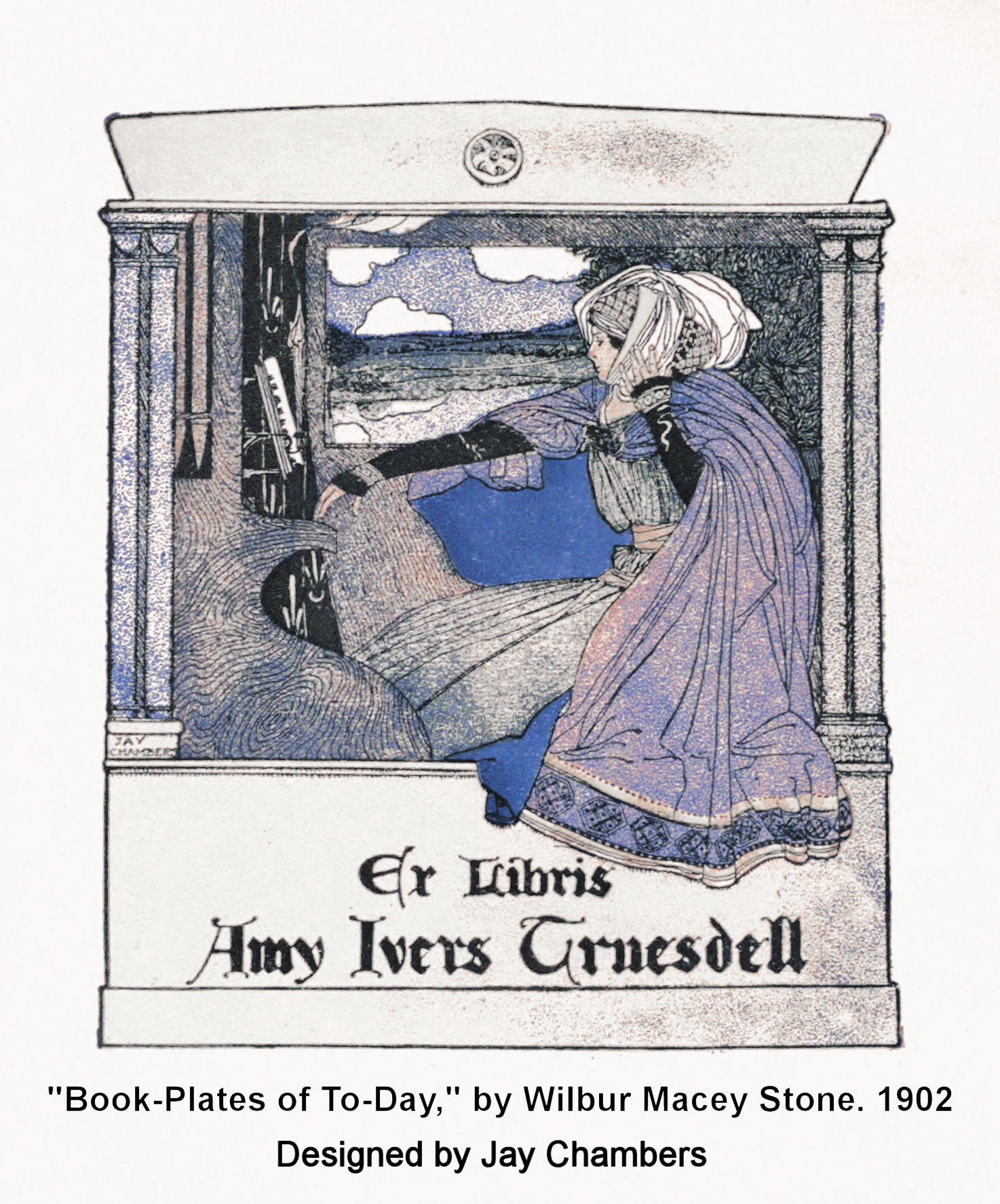 Amy Ivers Truesdell was the first wife of Winfred. She was a stenographer who enjoyed the same hobbie as her husband. In 1901 Winfred was collecting book plates and started to print books that showcased the work of famous book plate artists. Several book plates were made for Winfred and Amy during this time. In Truesdell's book about E. B. Bird's book plates, one plate shows a print with Amy's name on it and the words "Her Book." A color book plate by Jay Chambers made in 1901 was in the book by Wilbur Macey Stone published in 1902. A third book plate shows a pirate holding a sword. Amy also tried her hand in designing a book plate but a 1902

Ex Libris Journal

note was not very encouraging:

"Two new plates have just reached us from Mr. W.P. Truesdell, of Boston, U.S.A. One of these, that of Mr. Truesdell, was designed by Mr. E.B. Bird, of Boston, and represents a medieval student engaged on a book. The design is simple and not unpleasing. The other, which belongs to Mrs. Truesdell, is an adaption of an old design by Mr. Truesdell, the chief feature of which is a shield bearing three open books. The design is too large, for it contains little detail, not dainty enough for a lady. But it's not fair to criticize it, seeing that it is the work of an amateur."

| | |
| --- | --- |
| | |
Book Plates for Amy Ivers Truesdell
Found in Online Collections
Amy Ivers Truesdell Book Plate by J. Kay Chambers, Ireland, 1901 (first copy)

Amy Ivers Truesdell Book Plate by J. Kay Chambers, Ireland, 1901 (second copy)

Amy Ivers Truesdell Book Plate by J. Kay Chambers, Ireland, 1901 (third copy, page down)

Amy Ivers Truesdell Book Plate

Amy Ivers Truesdell Book Plate, 1901

Amy Ivers Truesdell Book Plate

Amy Ivers Truesdell Book Plate

Amy Ivers and Winfred Porter Truesdell Book Plates
---
Edythe Gettys Truesdell Book Plate
Second Wife of Winfred Porter Truesdell
Champlain, N.Y.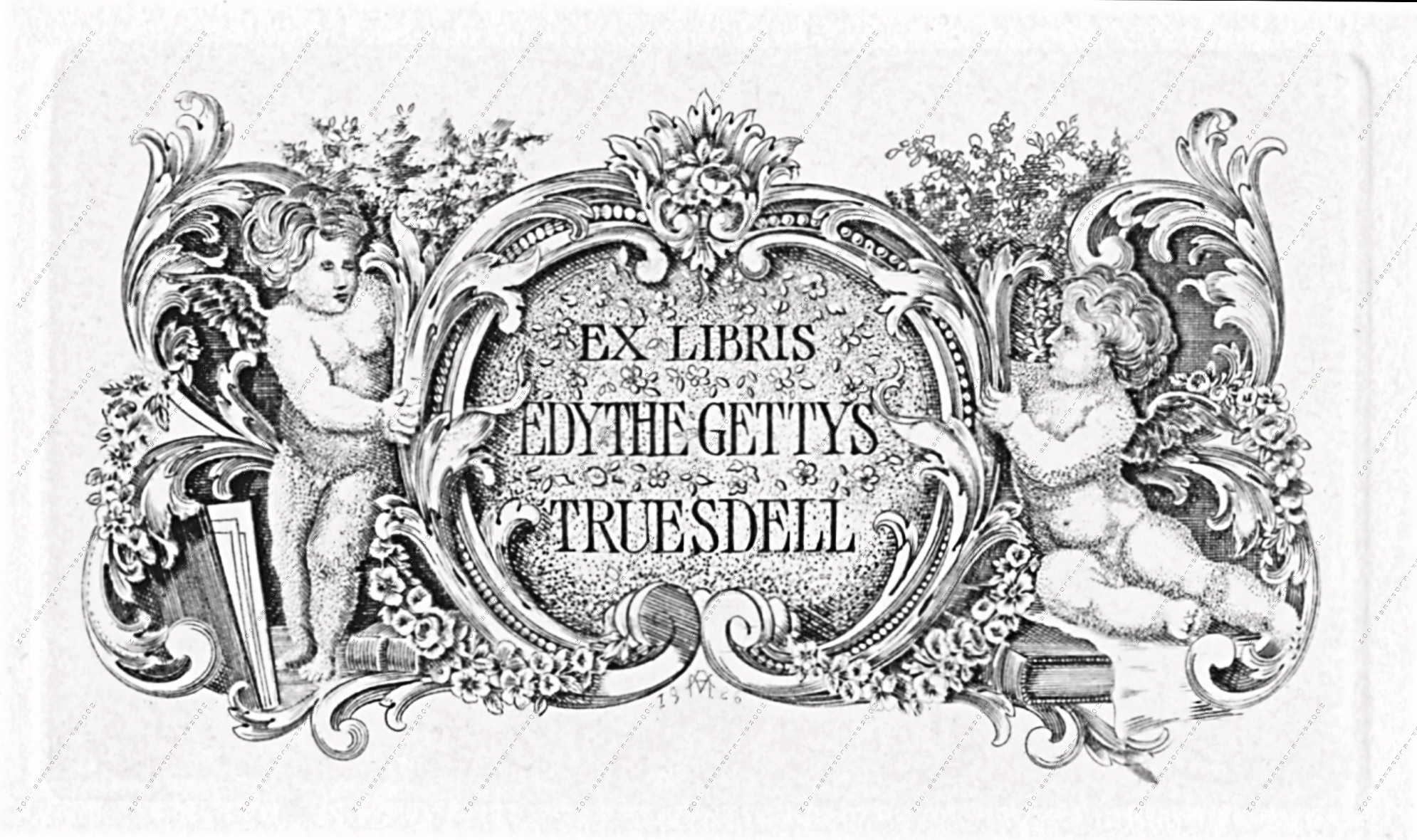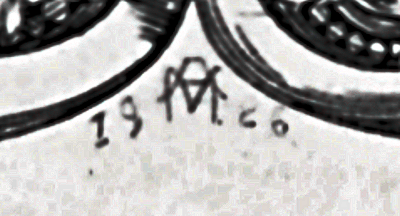 Unknown artist, made in 1926.
(it may stand for Arthur [Nelson] MacDonald but earlier prints do not show this signature style)

---

Additional Book Plates Owned by Truesdell

(from a private collection)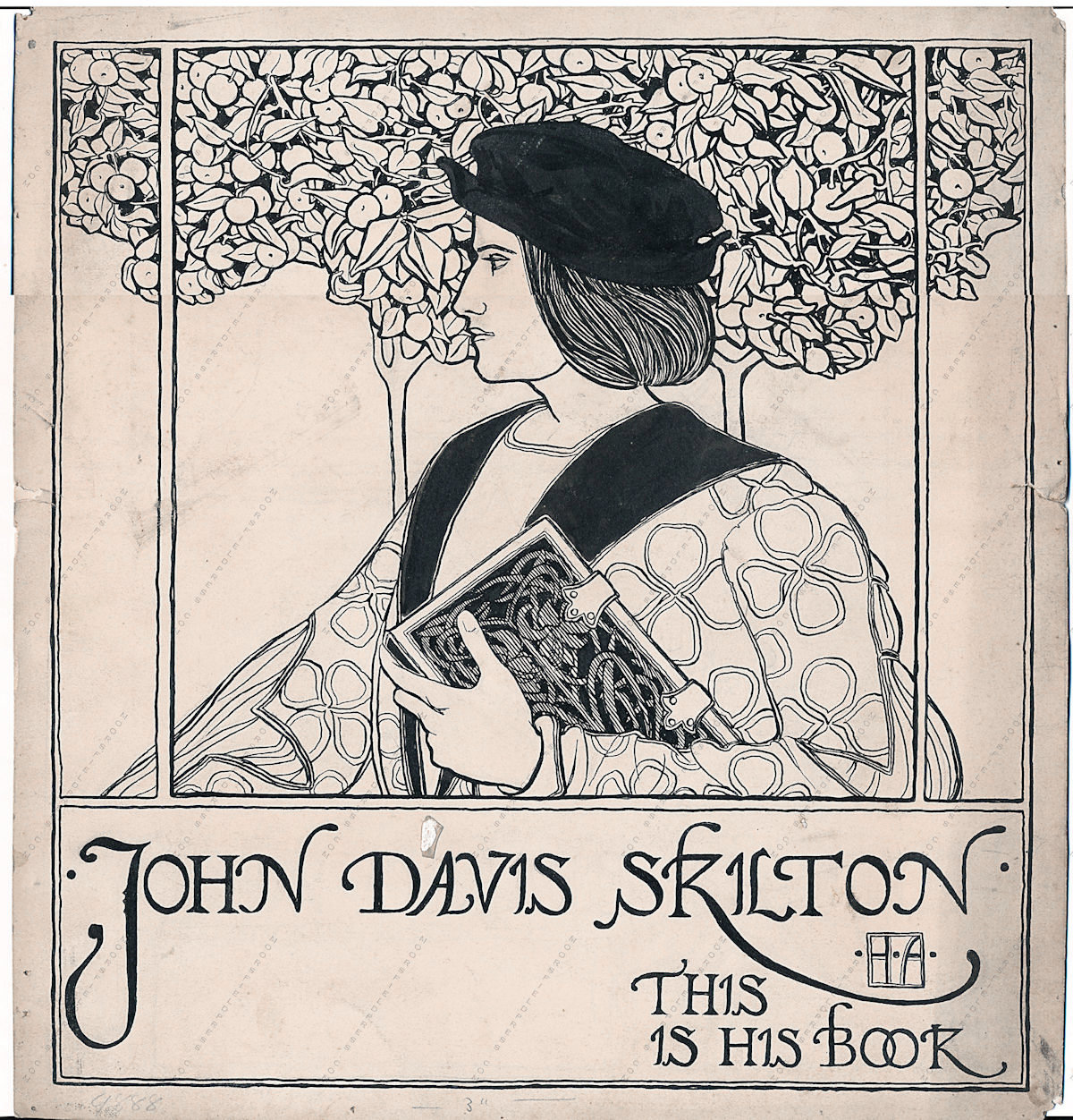 ---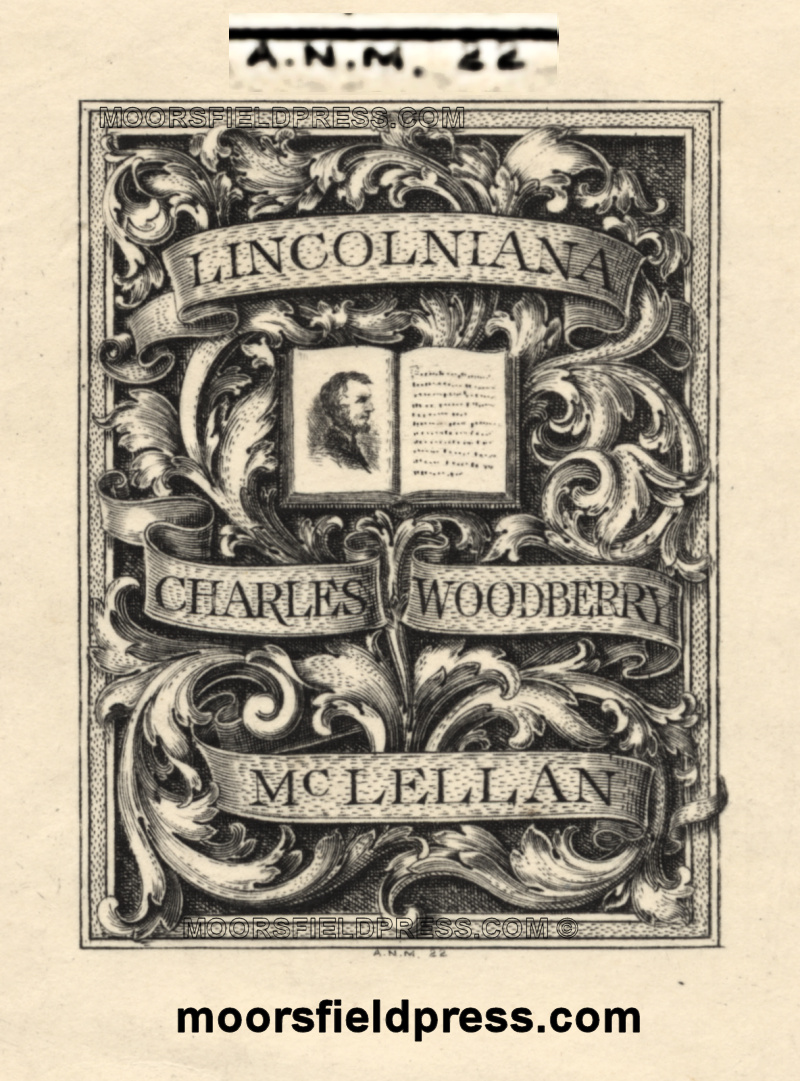 The Charles Woodberry McLellan
Lincolniana Book Plate
Designed by
Arthur Nelson MacDonald
(A.N.M.)





A few years after Hugh McLellan met Winfred Porter Truesdell, book plate engraver Arthur Nelson MacDonald (1866-1940) designed a book plate for Hugh's late father, Charles Woodberry McLellan. Charles Woodberry McLellan was one of the "Big Five" Lincoln collectors in the country in the early 1900s. The other Lincoln collectors were Joseph Benjamin Oakleaf (who Hugh corresponded with in the 1920s), William H. Lambert, Daniel Fish, Judd Stewart and John E. Burton.

Charles McLellan had been friends with Lincoln as a young man while living in Springfield, Illinois between 1856 and 1860 and started his Lincoln collection in the 1880s while living in New York City. Hugh and his brother Malcolm inherited the collection in 1918. Truesdell was also interested in Lincoln which prompted him to visit Champlain starting in 1919 and move permanently there a few years later.

The McLellan Lincoln Collection consisted of Lincoln letters, photographs, prints, books and other items. The collection was soon bought by John D. Rockefeller and donated to Brown University in 1923 where it is known as the "Charles Woodberry McLellan Collection of Lincolniana." Hugh McLellan was also an architect and designed the room at Brown University that the collection resides in.

In 1922, Arthur Nelson MacDonald made Hugh a book plate to put in the many books in the collection. It is only fitting that the heading of the book plate shows the name "Lincolniana" which represents the hobby for collecting material related to Abraham Lincoln. Previously, he had made a book plate in 1909 for collector Judd Stewart to celebrate Lincoln's 100th birthday (1809-1909). Many celebrations were held around the country on this anniversary. See below for the image.

In 1926, MacDonald made a book plate for Truesdell's new wife, Edythe Gettys Truesdell. He signed it "A.M."

One of the first books published about Arthur Nelson MacDonald was done by Thomas Ewing French in 1932. The book is called "The Bookplates of A.N. Macdonald." Under the year 1922 is Charles Woodberry McLellan's Lincolniana book plate. Under the year 1926 is the book plate for Edythe Gettys Truesdell.

In 1986, librarian Edith Anderson Rights wrote a book about MacDonald's book plates. She asked the local college library in Plattsburgh about some copper engravings that Truesdell might have had. Her book was published as "The Bookplates of Arthur Nelson MacDonald" which is now difficult to find.



---
Book Plate Collecting in the Early 1900s
(with References to Truesdell)

German Bookplates
by Winfred Porter Truesdell
"The Cornhill Booklet," Vol. 3, No. 4, 1904

---





List of Truesdell's Book Plate Publications
and Related Notes